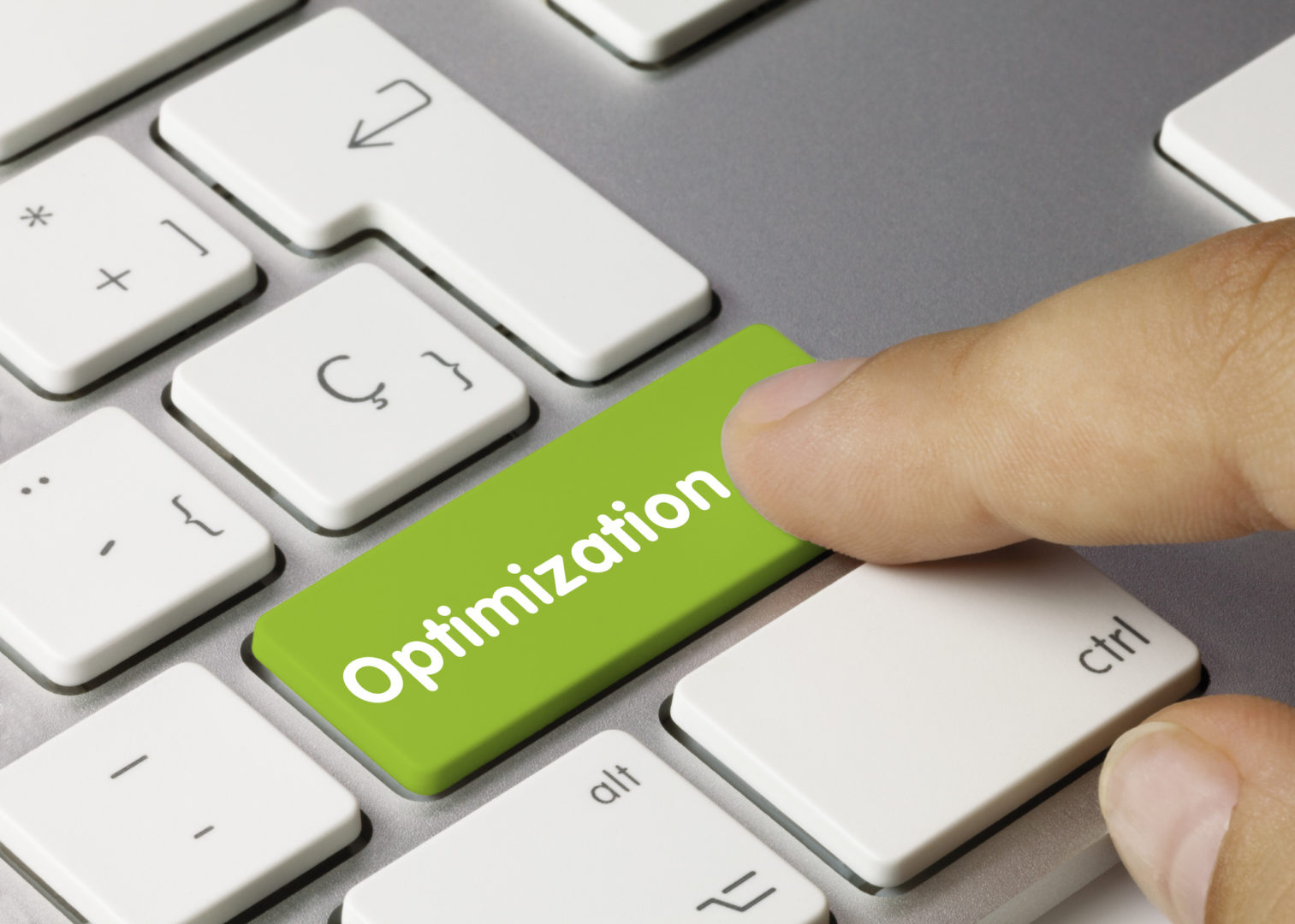 03 Jun

11 Tips That Can Improve Website Optimization

Are you desperately trying to rank your site rank on the first page of Google? If so, you're in the right place. Throughout this article, we'll explore eleven excellent tips that'll help boost your website optimization.

A whopping 75% of users won't scroll past the first page of Google when they're browsing the web. So, if you want to be found you need to up your SEO game, it's as simple as that.

So with that in mind, let's dive into our top advice.
1) Content is King
You should put all your efforts into producing helpful and informative blog posts. This could include videos, written articles, infographics, etc. (whatever your audience connects with most).
Whatever medium you use, ensure it's well produced and the information's of high-quality. Write for human beings, not search engines.
We also suggest creating long-form content. Typically, this provides users with more information, and therefore a better experience on your site- Google likes that!
2) Provide an Excellent User Experience
As we've previously touched upon, the user experience is incredibly valuable when it comes to SEO. So you may want to consider the following:
Make your navigation bar easy to use
Create informative and relative content with internal links.
(The latter advice is essential for creating a webpage that makes visitors want to spend more time on your site).
The list above isn't exhaustive, but you get the idea. The aim is to make your website as easy to use as possible.
3) Decrease Load Time
When a site takes forever to load, it's not uncommon for us to click off the page and continue our search elsewhere. Make sure that doesn't happen to you!
Naturally, this affects user experience, so Google's prioritising sites with quicker loading times. If you think this might be an issue for you, rectify it!
4) Internal Linking
Internal linking has so many benefits, and it's super easy to do, here are a few advantages of doing this:
Firstly, you provide your readers with further reading options, on your site. Just find a relevant feature and create a clear anchor text (this will help reduce your bounce rates).
Secondly, you can use internal linking to increase the likelihood of ranking for specific keywords. , start linking your articles using different variations of the keyword phrase you're trying to rank for (as your anchor text).
This informs Google that your post's relevant to that keyword, which is what they want to see!
5) Correctly Tagged Images
You should always include alt tags on your images. The Google bots can't look at your pictures, but they can 'read' your alt text.
Similarly, to the internal links, these help to inform Google what you're the articles about. This, in turn, helps increase the likelihood of your images appearing in a Google image search.
6) Produce Evergreen Content
When planning your content, you should always aim to make it evergreen. Trust us; this will serve you better than a few quickly put together articles that'll rapidly go out of date.
By evergreen content, we mean pieces of cleverly thought out copy full of facts and practical advice. Typically, these are much better for SEO and drive high-quality traffic.
7) Get the Discussion Going
Never turn off your comments system. If you're worried about trolls, then we recommend moderating the comments before they go live. Ideally, you want to generate a thriving community that regularly uses your site.
Comments demonstrate that people care enough about your content to read it and be part of the action.
Top Tip: you should always filter out any spam comments (and trust us you'll get them) before they go live. We also recommend inserting the 'nofollow' value into your comments section. This will ensure Google ignores any random links that appear there.
8) Focus on Local SEO
Recently, Google's began to prioritise post's relating to specific regions, i.e., SEO optimised for local search terms. This strategy has proven especially useful for brick and mortar style business who need to attract local trade.
One of the best things you can do to kickstart your local SEO is to register your company with 'Google My Business.' Once you've done that, be sure to keep your listing up-to-date.
We recommend providing them with the following information:
Your opening times
The best contact information
Photos of your service
You get the idea, just try and complete your profile as thoroughly as possible.
A Few Things You Should Avoid
There are a few things that you should avoid doing. They may seem like a good idea at the time. However, Google sometimes issues penalties which will ruin all of your hard work. So, it's better to be safe than sorry.
9) Keyword Stuffing
When you've inserted a keyword so many times into your article, the readability becomes effected for the worse. Google will notice this and mark this against you.
10) Buying Links
Never fall victim to link farms, these may seem like a quick and easy way to generate backlinks. However, they're not worth it and will ultimately ruin your chances of ranking on the first page of Google.
11) Running Spammy Looking Ads
Running advertising campaigns that are overly intrusive will damage the user experience and slow down the speed of your site. Both of which will adversely affect your ability to rank.
Did You Find This Article on Website Optimization Interesting?
If you liked this blog post on website optimization, then we're confident you'll love the other features published on our blog.
Over there you'll find everything from top web design trends to online lead generation strategies. Enjoy!
Alternatively, if you have any questions about this topic, please feel free to drop us a line. We'd love to hear from you and help you out as best we can.
All you need to do is fill in the contact form, and one of our team member's will get back to you as soon as they can. Speak soon!