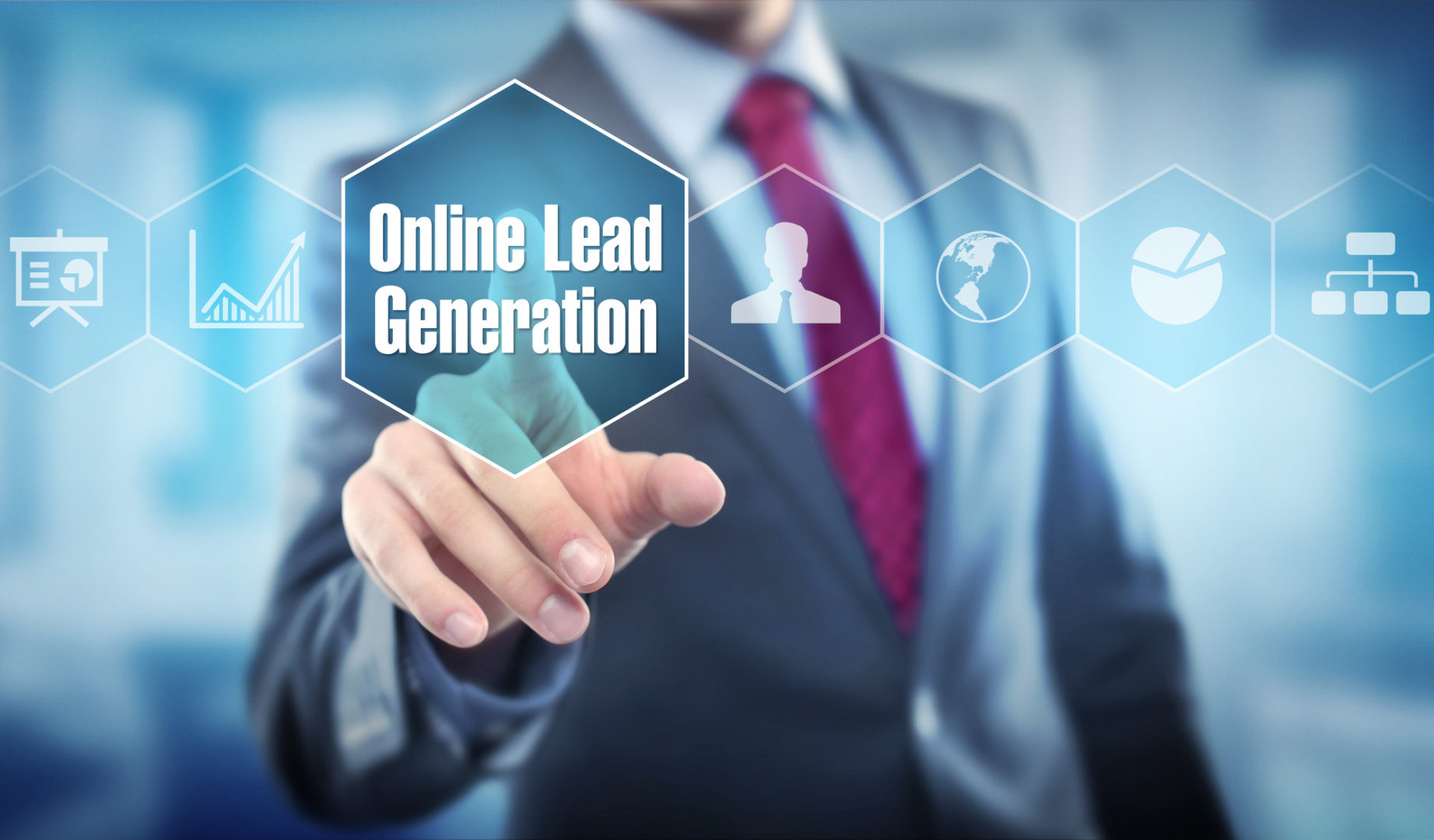 21 Mar

6 Online Lead Generation Strategies That Really Work

Lead generation is not the strategy it used to be. Gone are the days where "finding prospects" means going door-to-door (or traveling great lengths) to meet new faces.

Instead, we rely on our ever interactive web space to cultivate potential buyers. Not only does the web make it easier to generate new customers, but also to connect with them more efficiently.

That's because online lead generation puts the power in the customer's hands. Ultimately, it allows them to be communicated with through their own preferences.

The trick to succeeding is understanding how to best reach your potential clients. Here are six strategies that will help move you closer to making that sale.
1. Search Engine Optimisation (SEO)
SEO and search engine marketing are the most relevant online lead generation tools. Very few strategies allow customers to find you as seamlessly as SEO and SEM.
Why does SEO work? It's backed by millions of consumers who turn to the web for information. 81% of shoppers do online research before making a purchase. 60% of these people find the actual product they purchase through a search engine.
Essentially, the need for information is there. Relevant content helps prospective consumers develop a relationship with your brand. They begin to trust your website, as it provides them with useful answers.
Content aside, marketers are also successful with SEM by strategically promoting their products. You can use a variety of paid search techniques to help your page rank higher among other brands.
2. Lead Magnets
Another go-to strategy is the use of lead magnets, which come in the form of free content. The way this works is you offer a free incentive to your reader in exchange for their contact information.
These incentives can range from webinars and eBooks to surveys to free trials. There are a lot of different things you can offer to a prospective customer.
In turn, leads forfeit an email address that can be added to your list of outreach information. Using lead magnets is a great way to see where your client is in their buyer's process.
You can slowly follow-up after they receive/watch/read the content and build from there. Lead magnets are all about generating a long-lasting relationship with customers, like SEO.
3. Online Lead Generation Through Social Media
Your social media platforms have the ability to lure in new prospects, but only if used properly. The key to social media marketing is having an intimate knowledge of your audience.
You have to understand how and what they react to, as well as their social media habits. For instance, you wouldn't target a millennial on Instagram the same way you would a baby boomer who's on Facebook.
If you haven't already created buyer profiles for your target audience, now's the time. By focusing on their personalities and their social usage, you can develop a strategy that just clicks. The right message will stick with your follower.
The wrong message? Well, we've all heard of a few campaigns that have gone sour. If you want to avoid upsetting or creating ill-feelings for your audience, get to know them.
4. Email Marketing
Many argue that email marketing is a thing of the past, but recent studies say otherwise. This tactic easily translates into the mobile marketing realm, and it also integrates well with other strategies.
If you're having a sale or new content offering or want to simply promote your blog, email is the way to go. Why? Because it yields a 4,300% return on investment.
Email marketing is little-to-no cost and it reaches the masses. But, if you want the most efficient email campaign, you need to further segment your prospects.
You shouldn't just blast 1,000 subscribers with the same message. Target individuals based on where they're at in their buying process. You can use a few key identifiers to discover just how close they are to making a purchase.
5. Website Optimisation
Like social media, your website has the opportunity to be a money-making machine. There are some key aspects of your website that should be optimised for online lead generation.
Whenever you publish new content, make sure it includes a page title and a meta tag. Also, the integration of keywords is highly important. You have to do research and see what will make you stand out in the search engine world.
There are a lot of easy ways to optimise your site, from creating listings to entering directories. You need to register your site through Google My Business or Bing Places For Business.
Regular site maintenance is imperative, to avoid page crashes and other errors. If a lead stumbles onto your page but can't access what they're looking for, they'll leave immediately.
6. Blogging
Blogging can certainly be used as a lead magnet. But, it plays such a large role in online lead generation that it needs to be mentioned separately.
Blogging rose to prominence at the turn of the 21st century, as a tool to share thoughts and information. The same concept applies, even in a commercialised setting.
You can provide a wealth of information to your audience through a blog. But, you do have to create content that's of value to a reader. Luckily, that's not as hard as it may seem.
Find topics related to your industry that you can discuss more in-depth. Don't just take a stab at what they're looking for- do your research.
Once you create quality content, make sure to promote, promote, promote. Share it on your social media pages and include it in that email blast.
Let's Wrap This Up
The world of digital marketing is quite complex. But, the right tools will help you find success in ways that you never expected.
If you're looking to create effective web strategies, you're in the right place. We specialise in a variety of digital services that are driven by results.
Don't hope for the best with your digital strategy- make sure what you're putting out sticks. Contact us today to learn more about our solutions!