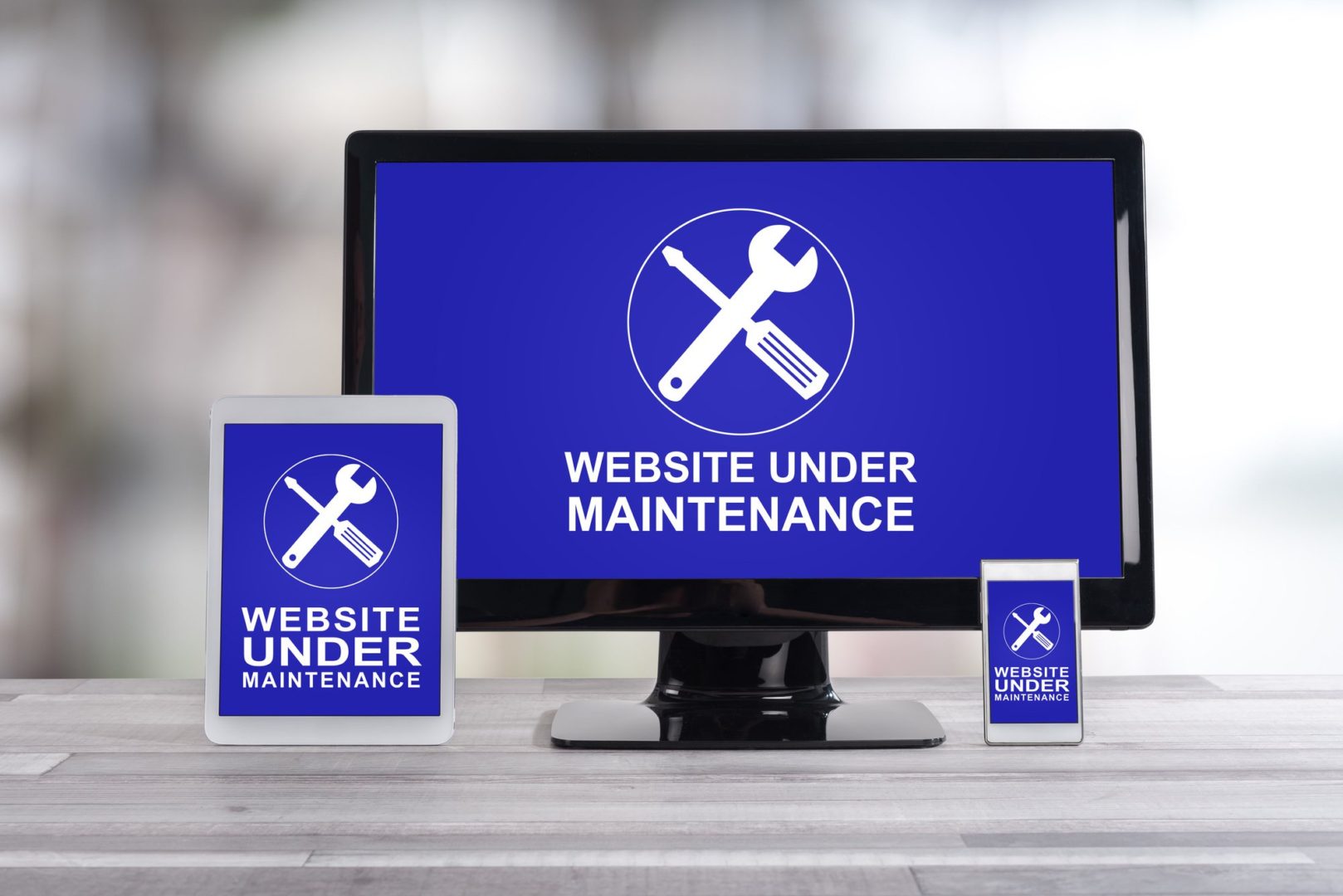 29 Nov

7 Signs It's Time to Update Your Website's Design

Are you still living in the Dark Ages of the internet? By that, we mean do you still have a GeoCities website?

We know it's technically not possible since GeoCities went defunct. But, your website doesn't need hideous, 8-bit, rotating objects floating everywhere for it to be out of date. There are plenty of more subtle reasons your site may need a redesign.

Fresh trends in web design appear all the time. Even if you're not interested in chasing the latest design fashion, there are industry standards for acceptable design to pay attention to.

Don't worry. We're looking out for you. That's why we've compiled this list of warning signs you may need a website update.

Read on to discover several signs of a poorly designed website, from the achingly obvious to the easy-to-miss.
7 Signs You Need to Redesign Your Website
A website is a living thing. If it's not, your business might as well be dead in the water.
Your website should be more than just alive. It should be an entire ecosystem of different functions, design elements, and resources for your customers.
That's why it's so easy to let your website get out of date. There's a lot to look after!
The suggestions we make below run the gamut of website functions. We've got suggestions about content as well as back-end design. You may find some more useful than others, but they are all essential spots to troubleshoot.
Take a look for yourself.
1. It Is a Patchwork Quilt
A patchwork quilt may be cute. It might make for a sweet elementary school craft project. But it's unlikely it keeps you warm for long.
The same problem exists when you have a website that cobbles together the work of an inordinate number of web designers over the years.
Business owners will go years without redesigning their sites because they're afraid of the effort and commitment it takes to complete a full redesign. What they ignore by giving into this fear is the fact that they're bleeding customers by continuing to use a site that doesn't serve the purposes of the business.
As your business evolves, so should your website. If your site doesn't meet your current business goals, that may be because the back end is full of band-aids. This means bad code patching over more bad code that plugs holes without ever rebuilding the dam.
If any of this sounds familiar, trust us, it's worth your time to redesign.
2. It Is Not Friendly to Mobile Devices
In 2018, mobile phones generated more than 52 percent of all web traffic. These devices are here to stay, and you need a website that recognises this.
Responsive web design gives you a website that functions across all devices, including smartphones, tablets, and desktop computers. This is essential, especially if you're participating in e-commerce. Customers shop using multiple devices at once, so you need a site that allows them to do this with the greatest ease.
If you're still thinking of mobile-friendly web design as a luxury, stop now. Responsive web design is a bare-minimum standard for every business site. If yours doesn't have it, you need to update your website as soon as possible.
3. It Contains Incorrect or Outdated Information
KoMarketing published a study that showed 86% of a website's visitors look for information on products and services during their visit. What's more, 65% of visitors look for contact information for the business that owns the site. If the information you publish on your site is out of date, you're missing out on opportunities to gain customers.
There are plenty of obvious ways in which your website's information can be out of date. Maybe you moved offices recently, just ended a sale on a product, or started offering a new service. But there are also many hidden ways you might miss outdated info.
Make sure you keep up to date with the specific events and dates you reference on your site. Once Christmas is over, take down that Christmas banner!
You can also keep current in your industry by making sure your content is fresh, which brings us to our next item.
4. Its Content Doesn't Grab Your Customers' Attention
More than ever, website visitors want substantive content from your business' website. Just think about your own idle time.
Would you like to spend a train commute staring at static logos and poorly written SEO articles? Or, would you rather read in-depth reports on topics that interest you?
Updating the content on your website gives you the opportunity to create a different kind of relationship with your customer. You can become more than just a merchant to them. You can become a resource of knowledge, an expert in your industry.
If you own a fashion boutique, you can educate your customers on the latest trends. You could even do episode recaps of Project Runway! As long as you keep your site informative and fun, you'll keep your customers coming back.
5. It Has a Bad Bounce Rate
Coming back is exactly what this next item is about. You're more likely to retain customers if they spend more time on your site.
Look into your site's statistics. If you operate a business that offers a service, your bounce rate shouldn't be much higher than 25%. Customers need a lot of information to understand a service before they purchase it, so they should be able to navigate between pages on your site easily in order to do that.
6. It Still Uses Flash
This is a purely functional suggestion. Actually, it's more than a suggestion.
Flash has run its course due to security risks and slow performance. Most sites don't support it anymore. If yours does, it's time for an overhaul.
7. It's Not Integrated with Social Media
Your social media profiles are like offshoots of your website. They direct back to your main site, and they are opportunities to engage your customers even more directly than you do on your homepage.
If your website doesn't offer links to these profiles, you're missing out on the other end of that equation. Give your customers the chance to follow you and tell you directly how to serve them better by showing them where to do that from your website.
Redesign Your Website, Rejuvenate Your Business
A website update is nothing to be afraid of. If your site displays any of these symptoms, it may be time to treat the underlying illness with a full redesign.
The results on the back end are numerous. You get increased traffic, which leads to more customers and a more vibrant business.
Check out our website design services for more information on planning a redesign that's right for your business.