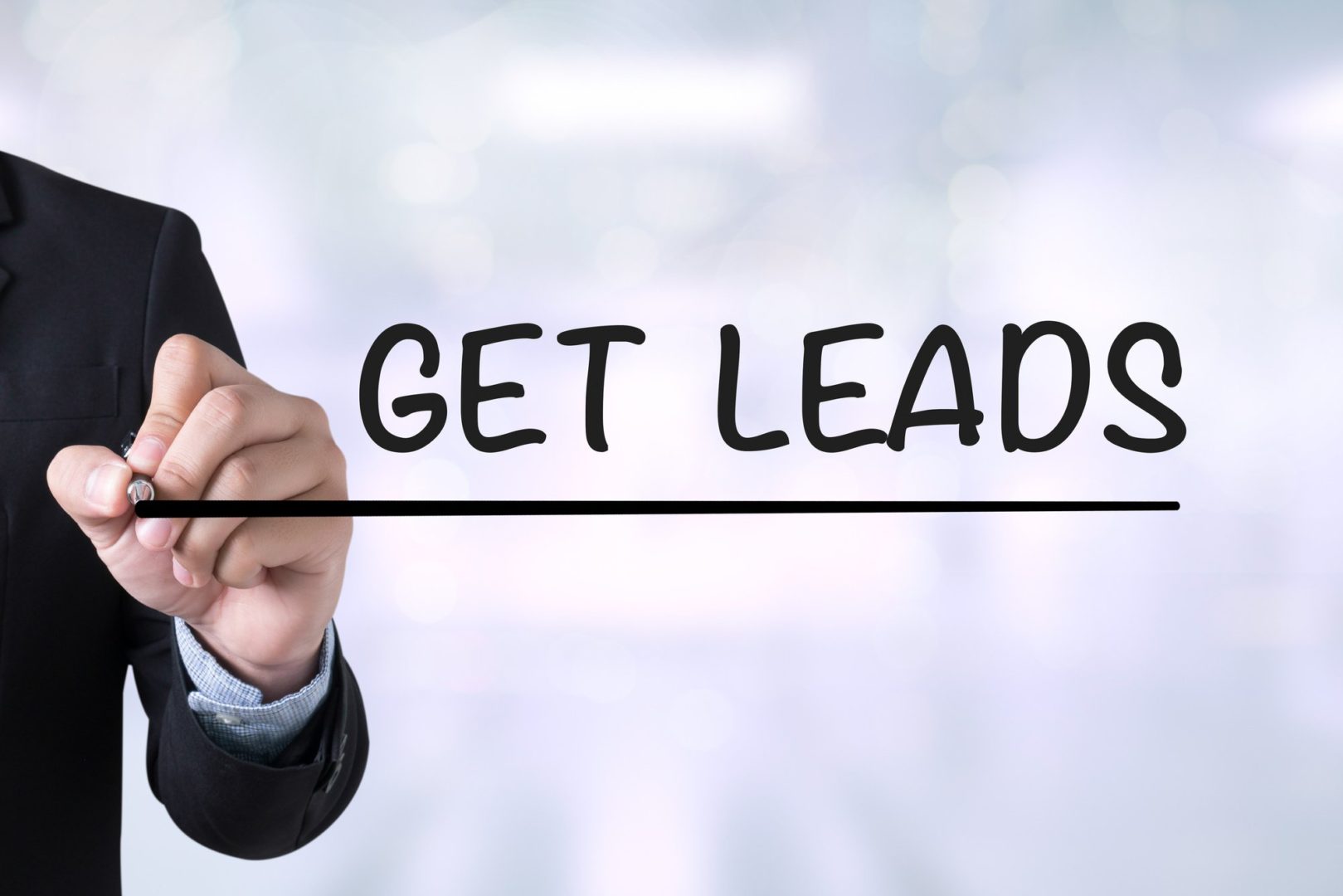 15 Nov

8 Ways to Generate More Leads from Your Website

Are you looking to generate more leads from your website?

Remember, your website is more than just a means of advertising your products or services. In today's world, your website should act as a primary source for generating new leads.

Although 53 per cent of businesses state that half of their budget is dedicated to generating leads, many are still unsure of the role their website plays in lead generation. That being said, it's not uncommon for business owners today to find themselves wondering how to generate leads within their website.

If you're spending the time and money operating a website, you should at least be generating a steady influx of leads. If that's not the case, you're going to want to ensure that you read this.

We're uncovering the eight best ways for your website to generate more leads. Once you employ these strategies, you can sit back and wait for the leads to roll in.
1. Make it Mobile Friendly
We all know what it's like to enter a website on our mobile devices that is totally distorted. This typically occurs because the website was not properly designed to fit a mobile phone.
When this happens, the majority of consumers will exit that webpage and opt for another. For this reason alone, creating a website that is mobile friendly has never been more essential.
Let's also consider that mobile visitors account for nearly 50 per cent of all website views worldwide. In ensuring that your website is mobile friendly, you can rest assured that you are getting leads from mobile visitors in addition to the other visitors.
2. Publish Blog Posts
While publishing blog posts can be time-consuming, it's also one of the best ways to direct organic traffic to your website.
Every blog post that is published on your website is one more page associated with your website. The more pages that are associated with a website, the more likely that website is to present itself in search engines.
When that blog appears in a search engine, it increases the potential for a visitor to click on your post and be directed to your website.
Another perk in blogging is how shareable that content is. This gives businesses the opportunity to be "liked" and "shared" by countless strangers. Every time a piece of content is published on social media, it's creating the potential that that content is going to be shared.
3. Install a Chatbot
In today's world, consumers want answers fast and around-the-clock.
While businesses may not have the ability to interact with consumers 24/7, a chatbot can help to fill the time-slots when customer service is unavailable.
We are also living in a time where online shopping spans global markets. This means those in North America are going to expect immediate answers even when online shopping in international markets such as Europe or Asia.
To do this, locate which area on your website that visitors typically spend the most time or require the most assistance. Place a chatbot on this page that presents visitors with the opportunity to engage with that chatbot in real time.
4. Link to Your Social Profiles
Businesses today are expected to be active on all major social media platforms.
While these platforms act as free advertising, they are also some of the best ways for businesses to connect with their customers.
In providing a direct link to these social media pages, website visitors can instantly become a follower of your business. With the simple click of a button, this website visitor is now connected to your profile and can receive updates.
Considering that social media platforms are free for businesses to utilize, this social media link feels like a no-brainer.
5. Add a Testimonials Page
We are living in a world in which testimonials and reviews play a crucial role in our decision making.
When purchasing a product or using a service, consumers strive to locate a business that is highly ranked. Reading a simple review allows consumers to feel as though they have made an informed decision in a matter of seconds. This also helps to make that consumer feel as though they are spending or investing their money wisely.
To help connect with customers and build trust, every business should have a direct testimonial page available to website visitors.
6. Include a Video
Videos can do one of two things for a website: introduce the company or introduce a product.
In introducing the people behind the company, it helps to create a sense of trust between the business and the consumer. This is especially the case in today's world where scam websites are increasing in popularity.
Introducing a product usually comes in the form of an explainer video. This helps to describe your product, show the product in video form and answer frequently asked questions.
This helps to provide consumers with the information they desire in a fast and efficient way. If a product is complex or abstract, an explainer video helps to provide the consumer with the confidence that they are making an educated choice.
7. Include a Call to Action
A call to action, or CTA, essentially requests website visitors to take the next step on your website. Not only does this encourage visitors to remain on your website, it's also a simple way to get your visitor's contact information.
For example, many calls to actions request the visitor's email address in order to gain access to materials. This may come in the form of signing up for a weekly newsletter or receiving a discount code.
From here, you now have that visitor's contact information and can add them to your email list. This simple process converts them from a mere website visitor to a potential customer.
8. Follow Up
Remember, no lead is worth your time and effort if you are not going to properly follow up with that lead. While 69 per cent of marketers state the converting leads is their top priority, the majority still fail to do so.
This is because the marketer fails to foster that relationship enough for it to become a profitable lead. Without fostering that relationship with the lead, they are not going to magically turn into a profitable customer.
To best way to ensure this lead is being properly nurtured is to place them in a customer-relationship management tool. This tool will remind you when to connect with leads and even automatically connect with them for you.
How to Generate Leads for Your Website
At one point or another, every business owner has caught themselves wondering how to generate leads. After all, in order for a business to grow and flourish, it's vital to have a healthy number of new leads coming in each month.
Fortunately, digital lead generation doesn't have to be such a complicated procedure. In fact, generating leads can be as simple as making a few key changes to your website design and bettering your follow-up strategy.
From making your website mobile friendly and installing a chatbot to linking your social media pages and including the right CTA, these strategies are simple yet effective.
If you're looking to hire a professional to help with your business website, be sure to visit our services page to learn more!