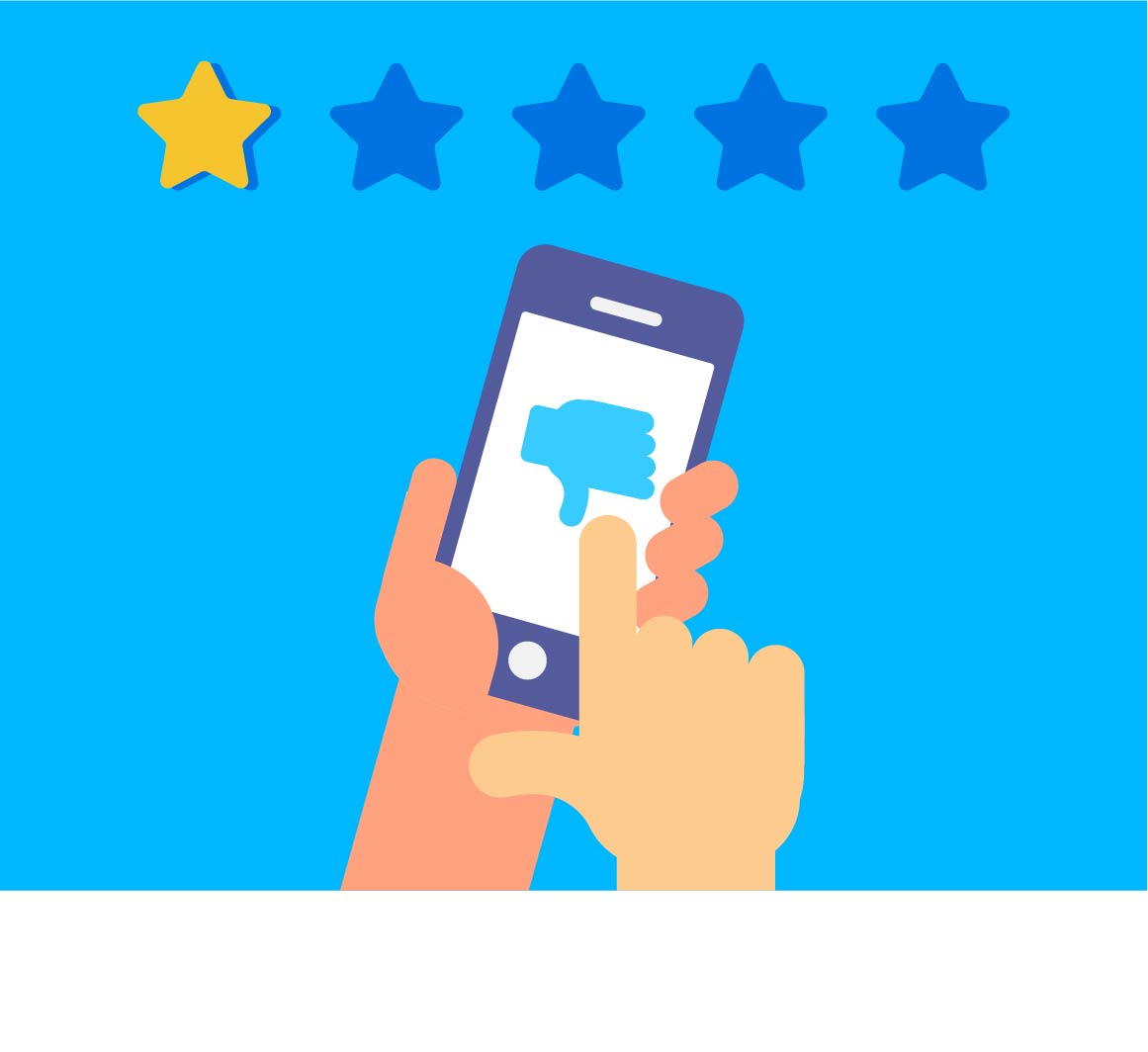 04 Aug

Bad Website Design: 6 Common Mistakes Even Professionals Make

We hear the same story time and time again: a company spent thousands on a new website that isn't making money for them. They assume every web designer knows how to create a site that looks great and drives sales, but that's not always the case.

In some cases, a bad website design may be holding back your sales more than you realize. In fact, a recent study found that a site's conversion rate can increase by 200%-400% by revamping the user experience.

To start capturing the sales your website is losing, good web design is key. Along the way, be careful to avoid these common mistakes.
6 Common Mistakes in Bad Website Design
A stronger website design can be the key to higher revenue, but look out for these common pitfalls:
1. Inconsistent Branding
There's a lot of decision-making involved in a website design, and it's not just about what looks best. The purpose of branding is to develop your company's personality and make it recognizable at a moment's glance. For that to happen, each piece of your collateral needs to be on-brand. You could have a beautiful website but if it doesn't fit with your brand, it won't help you grow your company as a whole.
If you're an established brand hiring a web designer, make sure the designer knows your brand well. Give them several pieces of marketing collateral so they can use the same style elements in their website design.
What if you're a brand new company and your site is one of your first pieces of branding? In this case, you may be able to use the web design to set your branding elements. You need to start with a firm idea about who your company is, but you can choose a web design you like and use the colours, fonts, and styles in future marketing collateral.
2. Missing an Exciting Call to Action Button
As simple as this is, it's one of the most often overlooked elements of web design. On each page, think about what action you want a user to take and make it easy for them to do so.
This could be an email sign-up, a contact button, an "add to cart" button, or a variety of other actions. You want to guide the user to the action you want them to take without being forceful. In some cases, a user already wants to make a purchase but the site makes it too difficult for us to find out how, so they leave empty-handed.
3. Too Busy of a Design
Sometimes designers get excited and their creativity runs wild. They start incorporating too many elements and before they know it, the site looks cluttered and disorganized.
One common example of this is using too many fonts. A designer plays around with different fonts and winds up using a different one for every section, button, and call to action. Instead, settle on one font for headlines and one font for text blocks.
4. Underestimating the Importance of a Mobile-Friendly Design
In the early days of smartphones, companies would design their website with a desktop in mind, checking its usability on mobile as an afterthought. If you're still following that model, it's time to make a change.
Today, the majority of web traffic comes from mobile devices. If over half of your users are using a mobile device to access your site, mobile design needs to be your priority.
As an added incentive, having a mobile-friendly design is necessary for your search engine optimization. Did you know Google puts sites lower in their search results if their site isn't mobile-friendly?
The best case scenario is a responsive web design. In a responsive design, the layout seamlessly adjusts based on the size of the browser window. Not all "mobile-friendly" designs are truly responsive. A fully responsive site, though, helps you avoid those situations in which your layout becomes awkward at certain sizes.
5. Not Thinking Through the Text Layout
We're in the age of content marketing, in which sites are striving to be an educational resource for their users. As a result, sites tend to have more written content than they did in the past.
However, if a user comes to a page and sees a giant block of text, they're likely to pass it by. People's time is limited, so if a page looks like a boring and time-consuming read, they'll find another site.
As you lay out your content on your site, keep this in mind. Avoid having massive amounts of content on any one page. Use headings and subheadings that are easy to skim. Use pictures to break up blocks of text so they aren't so daunting.
6. Choosing Aesthetics Over Usability
Every business wants a stunning beautiful site that will capture any user's attention. While this is a great goal, too many sites sacrifice usability and navigation to get there.
If your site looks great but the user can't find the page they're looking for, they'll navigate away and your bounce rate will increase. This affects your search engine ranking for the future while losing you a potential sale from the user you lost.
As part of having an easy to navigate website, you want to make sure it's easy for users to find your contact information. The same goes for whatever step they need to take to make a purchase.
Designing a Productive and Attractive Website
For your website to be successful, it needs two key elements: an attractive look and an easy to use design. When you combine both of these priorities, your site can convey professionalism and expertise while driving efficient sales. As the mistakes above indicate, though, striking that balance is more difficult than it sounds.
If you're looking for a masterfully designed website for your company, reach out to our web design experts to get started.