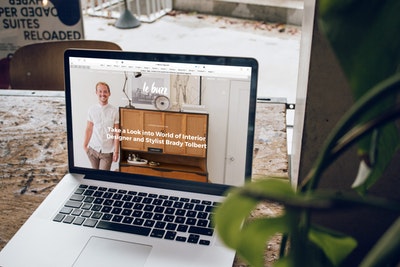 01 Nov

Does Your Site Have These 10 Key Website Design Elements?

Is your site in need of a little facelift?

In the modern age, it's challenging for sites to stay fresh and modern. It seems like every day new trends pop up that make your site obsolete.

While this might be true in some level, there are a few website design elements that might keep your site modern and fresh longer.

Keep reading to learn what they are.
1. Less is More
In modern website design, it's important to opt for a less is more concept. The days of crowded websites with too many elements are long gone.
These days, users are looking for a clean design that is easy to follow and doesn't cause too many distractions.
In order to increase conversions and boost bounce rates, website owners are opting for creating websites that will help users stay focused.
Make sure all of the elements are completely balanced such as content, images, menus, visual content, and more to create a sense of minimalism.
2. Colour Palette Must Make a Statement
We all know the importance of colours when it comes to web design.
You have probably seen websites that have too many colours being used at once. These sites often combine neons and neutral colours. Our first thought when we see those sites is that they're cheap and unprofessional.
It's important to choose a colour palette that is modern and cohesive. Remember, too many colours can be distracting. And not enough colour can make your site seem boring.
Most modern websites opt to have one or two primary colours, three at most.
3. Keep the User in Mind
Some site owners forget who they're designing the site for in the first place.
Let say you're designing a site that targets seniors. Well, you wouldn't design a site with technology-friendly millennials in mind.
Most website owners are too focused on how to attract organic traffic and worry about Google rankings. They forget to think about the user experience.
4. Mobile Friendly
As smartphones become more popular and have more modern features, the need for mobile-friendly websites increases.
No modern web design can be complete without making the site mobile responsive and friendly. This means the design of the site adjusts to the type of device the user accesses it through.
In fact, in recent years more users access websites on their phone rather than on their laptops or desktops.
5. Don't Forget About White Space
Modern sites don't have to have content in every single place. Users also want to see some white space to give their eyes a break.
Too many elements without a whitespace buffer can create a crowded allusion that will make visitors not pay attention to what you're trying to sell.
Next time you're thinking about your website design, make sure you include plenty of white space. Think of it as a palate cleanser for your visitors.
6. Clean Code
Although most of your visitors might not know anything about code, it doesn't mean it's not important.
This behind the scenes element is something many modern sites are focusing on.
The more time you spend developing backend code will minimise problems with the design for you in the future.
Clean backend code affects things like speed, functionality, and design. Having a strong code also makes it easier to fix issues that can come up with the site in the future.
If you are not a coding expert, make sure you consult someone who is.
7. Calls to Action Matter
Calls to action are becoming more and more common in modern websites. The purpose of having a site is so visitors can interact, discover, and buy products.
Calls to action, or CTAs, increase conversions by encouraging the user to take action. CTAs tend to encourage visitors to contact, read other articles, subscribe to a newsletter, or buy a product.
Creating explicit calls to actions facilitates the process for the users and increases sales and conversions.
8. Strong SEO Elements
Unless you're completely unfamiliar with websites in general, then you know the importance of having an SEO optimised site.
Every modern website has to have SEO in mind if it wants to attract organic traffic.
This design element is not visible to users, but it doesn't mean it's not one of the most important ones.
Having a fully optimised site will make it easier for your site to be found on the search engines. It will also allow you to better track certain metrics such as conversion and bounce rates.
9. Background Video
You must have heard that video content has become more and more popular online.
Users seem to enjoy having visual aids more than they enjoy written content. This means modern website design has to include plenty of video content to keep users happy.
Full-screen background videos have become more and more popular in modern web design. The reason is video delivers the same information as text, but it saved the user from having to read.
Even if it's a quick read, visitors rather not read big chunks of text. Also, users can absorb video content practically anywhere.
10. Making Speed a Priority
Website users seem to get more impatient with the rise of technology. The days of waiting for a website to load are extinct as the existence of dial-up.
Users expect sites to load in 2 to 3 seconds or else they might not return to that site again.
Modern website design focuses on site speed. There are many elements on a website that can decrease it's site's speed.
For example, photos, videos, and other interactive content. Website designers need to keep all these things in mind to ensure it doesn't affect the site's speed.
Try These Website Design Elements Today
Website design elements have changed significantly in the past few years. Most modern websites now focus on making speed a priority, the use of white space, clean colour palettes, and SEO optimisation.
Ensure your site stays modern by taking advantage of these design tips.
If you want to read how web design can help your site increase sales, check out this article.