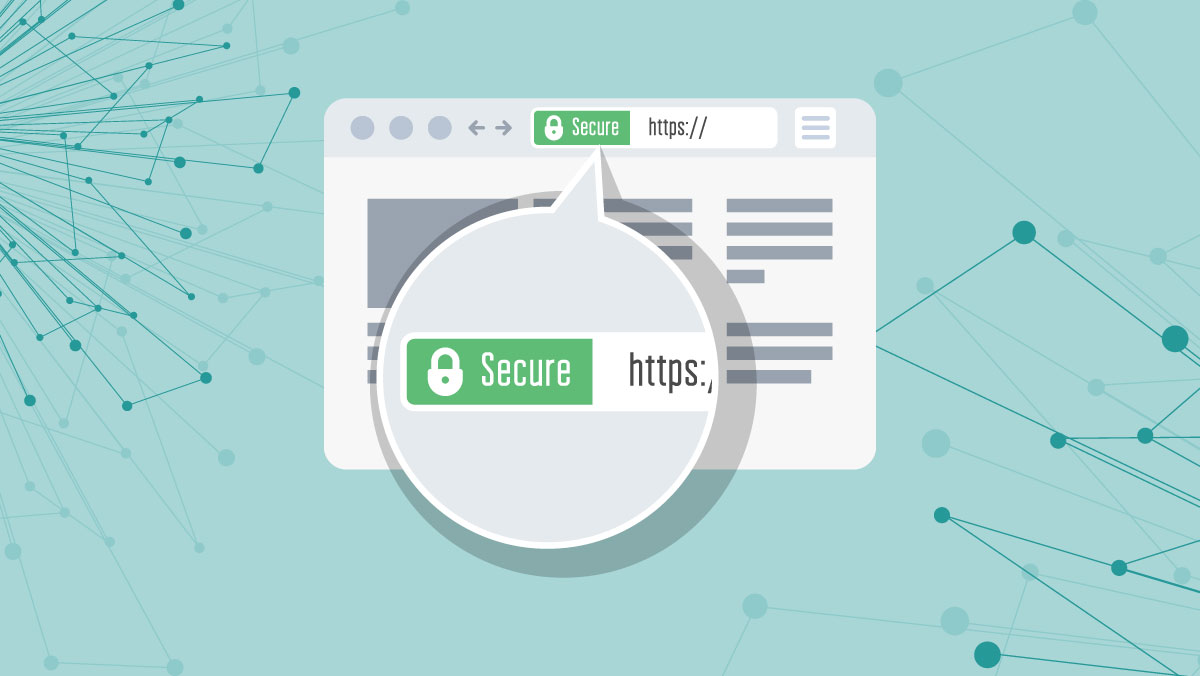 25 Apr

Is it time to make the switch to HTTPS?

In this article we'll be giving you a brief insight into Google's plans to make the web more secure, how this will affect your website and how you can benefit from a secure HTTPS connection.
Summary
In August 2016, Google released this article on their Official Webmaster Central Blog that stated they would be testing websites to check if they used secure, encrypted connections and using the result as a positive signal in their ranking algorithm.
Shortly after this in September 2016, Google's Security blog released an update advising that as of January 2017, Chrome would start labelling standard, unencrypted website connections (HTTP) that contained sensitive information, such as passwords and credit card details, as non-secure.

Then again, 2 months later, Google released a third article entitled Here's to more HTTPS on the web!, which reinforced their plans to promote the use of secure, encrypted connections (HTTPS) on ALL sites in the near future.
So what does this all mean?
Through their various releases, Google have made it clear that in line with their philosophy to make the web a better place, they want all websites to be secure and encrypted.
They plan to do this by making changes to their widely used products such as Search and Chrome, that will benefit websites that use a secure, HTTPS connection to transfer data.
This means that by NOT securing your website, you stand to lose rankings, visitors and sales/leads to your competitors that do!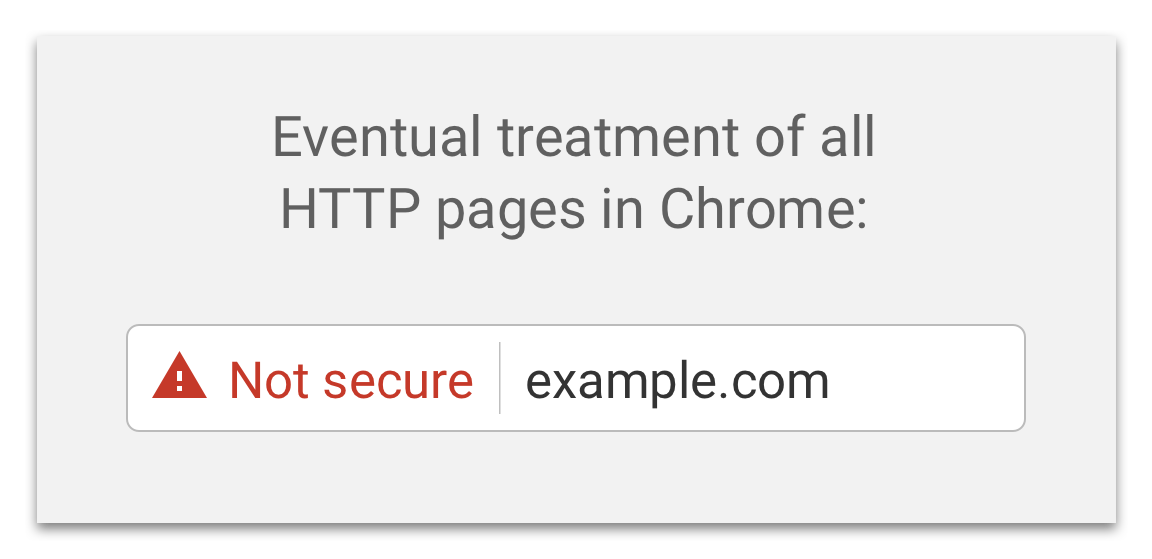 What is HTTPS?
HTTPS is the secure version of HTTP, the protocol over which data is sent between a visitor's browser (Chrome, FireFox, IE) and the website they are connected to.
Data sent over a secure HTTPS connection is encrypted, meaning that even if someone is monitoring the connection, they would not be able to decrypt any sensitive data that is being sent back and forth. This can include passwords and credit card details.
This is why browsers display various styles of green padlock on HTTPS secured website connections as an indication that the visitor's data is safe.

What's happening now?
Moz, a leading authority in Search Engine Optimisation, released an article on 24th April 2016 stating that in the past nine months, the percentage of page-1 Google results, that use a secure HTTPS connection, has risen from 30% to 50%+.
This is a clear indication that companies who care about how well their website ranks in Google Search results are making the switch to HTTPS and seeing clear benefits.
Why make the switch?
If the benefits are not clear already, we've provided a list of exactly why you should secure your website today!
Better Search Rankings
In the first article from Google they clearly state that having a secure connection to your website is a positive signal in their ranking algorithm. This means that you will appear higher in Search Results for your Keywords than if using a non-secure, HTTP connection. Although this is only a lightweight signal for now, switching to HTTPS is an easy win for a small improvement in ranking.
Higher Conversion Rates
Your Conversion Rate is the percentage of visitors who complete a goal, such as submitting an enquiry form or making a purchase, on your website. If you haven't already, check out our post about Conversion Rates Optimisation, where you can learn more about why Conversion Rates are so important to the success of your website and marketing.
By enabling a HTTPS connection  to your website, the visitor's browser will display the green padlock as a clear indication that your website is secure and their data is safe. This will help build trust where anyone is inputting data such as checkout pages, contact forms and newsletter sign-ups.
Visitors want to know their personal information is safe and by showing a secure connection, it's more likely they will part with such information on your website.
Better Website Security
If your website uses a Content Management System (CMS), such as WordPress or Magento, then there's no doubt you'll be using a username and password for access each time you need to make any updates or changes.
With malicious activity on the web ever increasing, attackers are constantly looking at ways to exploit websites for their personal gain. One of the simplest ways they can do this is by monitoring your network for the transfer of sensitive account details, then using them for unlimited access to your website without anyone noticing they were captured.
WPBeginner, a leading source of WordPress news, lists having a secure connection to your admin as one of 13 Vital Tips and Hacks to Protect Your WordPress Admin Area.
By using a secure connection over HTTPS, your login details will be encrypted and therefore unusable should someone be monitoring your network data.
How to switch to HTTPS?
Switching your site over to a secure connection requires the purchase and installation of an SSL certificate on you web hosting server. Your web hosting provider can usually do this for you with SSL certificates being purchased on a yearly basis. You may prefer to purchase and install an SSL certificate yourself, which is also possible given the right permissions by your hosting provider.

You may already own an SSL and only use if for certain pages of your website, for example in Magento, where only the login and checkout pages use the HTTPS protocol by default. In this case you will need to discuss with your website developer, administrator or web hosting provider, the process for switching over to using the secure protocol on ALL pages.
To avoid any possible loss of data, Search rankings or website functionality, please always ensure that your switchover from HTTP to HTTPS is well planned and carried out by an experienced professional.
The Conclusion
The clear takeaway here is that securing all connections to your website with HTTPS will help you stay in Google's good books, build trust in your visitors, improve your conversion rates and keep your data secure.
Switching over to HTTPS should be quick, easy and trouble free if handled by someone in the know and the benefits can be easily achieved for a small yearly fee.
Have you got a question about HTTPS and SSL certificates? Do you need help purchasing and installing an SSL certificate on your website? Are you worried about something going wrong and need advice? We would love to hear from you, so let us know in the comments section below.