06 Jun

Ways to Improve Your Company's Website Conversions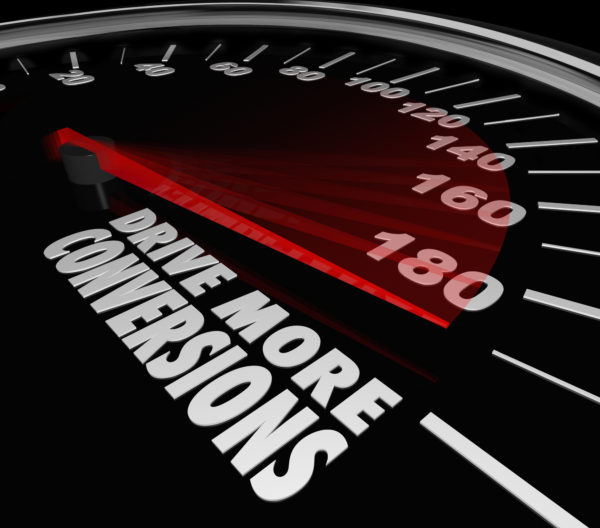 We can agree that your company's website is the lifeblood of your company. The more qualified leads coming in through your funnel, the more opportunities you create to nurture and convert those leads into buying customers.
So what are the top lead generation tactics of 2018? What easy tactics can you implement to begin capturing more leads to bolster your digital marketing goals?
Whether you're a B2B or B2C brand, a proven tip you can leverage to amplify your website conversions this year is by improving your digital marketing strategy.
How to Improve Your Website Conversions
According to a HubSpot study, SEO is a top lead generation channel for attracting likely customers to your website.
So, keeping up with the best practices and what's working now in website design is crucial to standing out and getting noticed. Therefore, ensure that your strategy is current and consistently driving results.
In fact, here are some time-tested principles along with fresh practices to implement in your conversions strategy:
Be sure that your website is easy to navigate and users can easily find what they're looking for. Easy navigation improves user-experience which in turn, improves your dwell-time and lead generation.
Chrome will flag all HTTP sites as "not secure" starting July. Therefore, make the switch to HTTPS to further secure your site and keep visitors on your pages.
This will have a profound impact on your SEO by improving your load speeds, increased rankings and, of course, increased security and privacy. Your visitors will appreciate this!
Have a blogging strategy Google loves blogs plus it keeps your website fresh with content. Hone in on a content marketing strategy that supports a blogging cadence. You see, you provide a reason for followers to revisit your pages, giving you more opportunities to capture new leads.
Mobile-friendly website Yes, another no-brainer but certainly worth mentioning. More people are accessing the web from their mobile device than laptops and computers.
Check to see if your website is really mobile friendly by taking the Google test. The benefits of better user-experience and ranking in mobile search are worth the few minutes it takes.
Local SEO
Personalized search results is a top trend in Search Engine Optimization, according to SearchEngineLand.com, the leading industry source for in-depth analysis of search engine technology.
The factors used include things like demographics, interests, search history, and location. Nevertheless, it is this trend toward personalized search results that can give local businesses an advantage.
In the past, Local SEO was a simple set of technical best practices. Those methods still include having an accurate Google My Business Page, listings on local directories, including the company's address and location map on your business website, and others.
But, today, Local SEO also includes creating content and blog posts which are locally relevant.
Incorporate More Local Features
However, simply adding location keywords into generic articles will not work. Search engine machine learning is giving weight to user behavior, such as click-through rates, engagement, time on site, and more.
Therefore, when creating a blog post, it is important to understand your ideal customer's needs, wants, goals, and interests.
For example, a blog post about your company's support of a local charity or youth sports league will likely attract more potential local customers than a generic, overdone "how to article".
So, the better strategy to improve your website design by making your business blog a local destination.
There's no doubt you will still need traditional business and industry articles.
But it is essential to add content that includes topics such as commentary on local news, sponsorships, and charities, local events, reviews of noncompetitive local businesses, curated local content, and more.
Essentially, the more a business blog mentions things like local landmarks, attractions, roadways and public figure, the more a search engine will determine it relevant to a nearby search user. Does that make sense to you?
Incentivize Your Customers in Exchange for Their Emails
Before generating conversions, its important for your business to offer something valuable to your customer. This is in exchange for their personal contact information.
When you do this, offer something valuable in return, you're creating a magnet.
A lead magnet is a free value incentive that has the potential to generate new leads for your business.
The lead magnet should be something that is easy to access and is quick to digest. It should help your customer solve a problem or easily accomplish something and demonstrates your company's value to them.
Once the customer has given you a way to contact them, like their email, you can follow up with them. During the follow-up, give them even more valuable resources to reel them in.
Here are some conversion ideas:
1. Split-test your call to action (CTA). It's important to know which CTA works the best and the only way to do this is by running a split-test. Sometimes the slightest change can make all the difference; for example, the button color or perhaps the button's location.
2. Use Space Efficiently. The fewer information people have to fill out, good. The less space they have to scan over to find the information, even better. Try having your web design team create a short form that flows nicely and minimizes white space.
3. Keep things simple, savvy! Match the header of your landing page to the wording of your CTA button. By ensuring that the CTA matches the page's title, you're sending a clear message to your customer.
Streamline your company's message even more by making sure the page is clean and sleek. Review the page with your IT team and eliminate any other CTAs and links that are unnecessary.
Gain Fresh Conversions
The goal is to gain fresh conversions or sell your business's product or service, right?
Rewarding your customers in exchange for their email information is an effective way to generate new conversions for your business.
Calls to action can help you achieve success from marketing campaigns. Most people will take action if the CTA seems reasonable and benefits them. A website that is focused and clearly expresses your goal can help you successfully reach your business's desired result.
Bottom Line
By improving your digital strategy, you'll better position your website to show up when your audience is looking for you. Ultimately, you'll increase your chances of capturing fresh leads.
To discover more ways on how to bolster your website conversions, reach out to us for a free consultation. We can help you get in front of your audience and convert more visits into hot-piping leads.