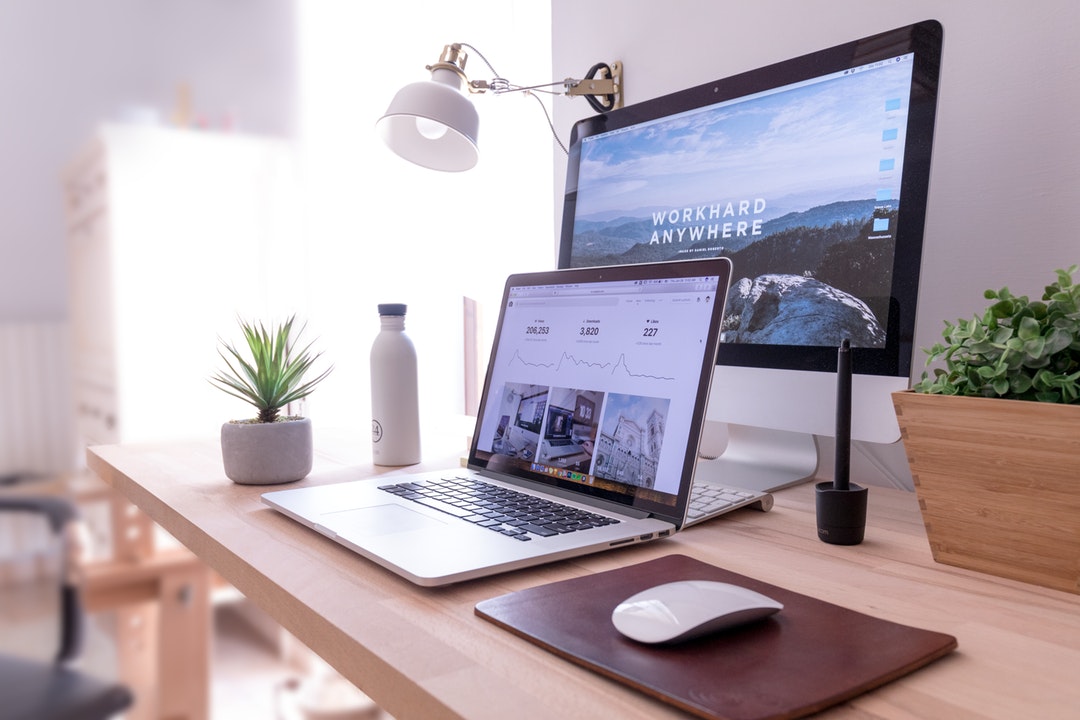 17 Dec

Web Development Trends 2018: I Look Back at This Years Top 10 Web Design Trends

If you're one of the 55% of business owners with a website, you'll want to hear the web development trends 2018 brought us. So, we've listed our top ten here for you in this article!
1. Quick Loading Times
It's no surprise we've seen a trend towards rapid loading times- after all, statistics show you have as little as three seconds to keep a visitor engaged.
In fact, as many as 50% of users expect a site to load within two seconds or less. If it doesn't, they'll probably abandon your website (which is awful for bounce rates!).
More than anything Google prioritises user experience, as such they've started prioritising sites with faster load times by ranking them higher in search results.
So, oversized photos, uncompressed videos, and complicated Javascript shouldn't feature in your web design. However, this doesn't mean we kiss goodbye to dramatic pictures and videos; it's just that designers need to utilise them in a way that doesn't hinder the loading time of your site.
2. Flat Design
By flat design, we mean clean, minimalist designs. These are amazing for boosting your site's loading time and hence improving your SEO.
One of the more extreme versions of 'flat design' comes in the form of  'brutalism'. Towards the end of 2018, we saw a gradual move towards this trend.
For those of you who don't know what 'brutalism' is, these are designs that prioritise bold blocks of colour, tons of white space, and steep gradients.
This design's terrific for delving straight into the meat and potatoes of what your website offers visitors. So, it's a practical replacement for over-designed sites that have stormed the web in recent years.
3. Prioritizing Mobile Devices
Back in 2015, more people searched the internet using mobile devices than they did desktops- so presently, mobile searches are the most popular way to browse the web.
Naturally, Google's taken note of this and now prioritises sites with responsive designs. Therefore, we've seen a gradual shift towards mobile-friendly templates and plugins that work just as well on smartphones as they do desktops.
4. Shapes
Simple geometric shapes are great- they naturally slot into web design, and help keep your brand looking professional, while adding a hint of depth and excitement to the aesthetic of your site.
Top Tip: Use brightly coloured shapes to add a splash of vibrancy to your design.
5. Single Page Designs
As we've said, both speedy load times and minimalism are trends we've seen a lot in 2018. So, we've seen a surge in singular page designs (AKA pageless designs).
As the title suggests, this is a website boasting only one page, rather than multiple web pages neatly structured in one menu.
6. Video Backgrounds
Despite the move towards minimalism, video backgrounds are still incredibly popular- probably because they're renown for increasing conversions (which is what every business owner wants!)
7. Micro-Animations
People love micro-animations- they're great for improving the user experience. They validate visitors when they scroll over an element. For example, a button might change colour when a cursor moves over it.
It's more common than not for users to experience micro-animations both on their desktop and mobile devices- so it's now almost expected. So much so, most web designers now commit themselves to use micro-animations in their designs.
8. Custom Illustrations
Illustrations are incredible. Artists can craft graphics full of your brand's personality. They're a fantastic way of making your web design stand out from your competitors.
This is especially true if your business is full of energy and vibrancy. Alternatively, if you want to add a splash of fun to a more serious brand, illustrations might be the solution!
Whatever, the industry you're working in, there's likely to be an illustration out there to match your style.
Top Tip: If you're on a tight budget and can't afford to pay a graphic designer, head over to Canva. This is an incredible tool for helping you create professional looking graphics- for free!
9. Chatbots
Communicating with bots has become increasingly popular, so more and more web developers are using them. Today bots are smarter than ever before (thank-you artificial intelligence!)
Chatbots work wonders for helping business owners improve their standard of customer service while freeing up their time to focus on other money making activities- win-win!
10. Bold Typography
Your choice of font is an important decision when it comes to web design. Typographies can communicate the personality of your brand, which is crucial for setting the overall tone of your site.
More and more sites are using large letters and bold fonts to help capture the visitor's attention. This is crucial for keeping your audience engaged with your content and encouraging them to explore your site.
This is why designers are choosing increasingly dramatic forms of typography for their headers. Plus, bold fonts have the benefits of enabling visitors to scan through your web pages, quickly.
People are busy, and want to find the info they need, faster- so give that to them!
Did You Find These Web Development Trends 2018 Useful?
If you found these web development trends 2018 interesting, then we're confident you'll love the other pieces published on our blog.
Over there we talk about everything from how to get leads using your website, to the best design elements your site should have. Enjoy!
Alternatively, if you have any questions about web design, please feel free to reach out and contact us, and we'll get back to you as soon as we possibly can. Speak soon!