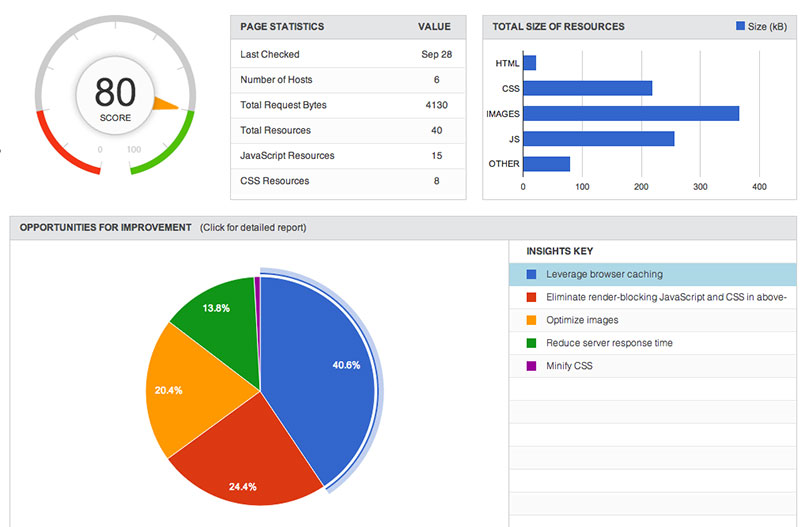 18 Dec

What effect does site speed have on conversions & SEO?

Everyone hates waiting, whether it's queuing in line at the supermarket or waiting for a webpage to load, it's the same concept. If the checkout assistant is slow, and the queues are long, people are going to shop elsewhere. Understandably this stands true for customers when browsing online. If a visitor is dissatisfied with your page speed, they are likely to shop with a competitor who provides a better quality of user experience.
Is your site speed holding you back?
There are 3 main areas that site speed affect; search engine rankings, user experience and your website's conversion rate.
With 47% of online shoppers expecting a webpage to load in under 2 seconds, and 57% of shoppers abandoning any page which takes longer than 3 seconds to load, there really is no margin for error when it comes to site speeds.
In 2010, Google posted on their official blog that site speed had become one of the contributing variables in it's algorithm to rank pages. This ranking attribute applies to both desktop and mobile versions of a website and is a clear indication of Google's plans to push towards a faster web. By making this change to their ranking algorithm they're encouraging website owners to be proactive with their website's optimisation. Not adhering to the new rule, website owner's could consequently be outranked by their competitor's.
In terms of user experience, it is well documented that slower sites are more likely to have a higher number of exits and retain less visits. Why wait for a slow site when you can go to a faster competitor in a couple of clicks?  A faster sites means it's quicker and easier to navigate and find the information you want, meaning a visitor is more likely to make that conversion and has less time to build doubt in their mind.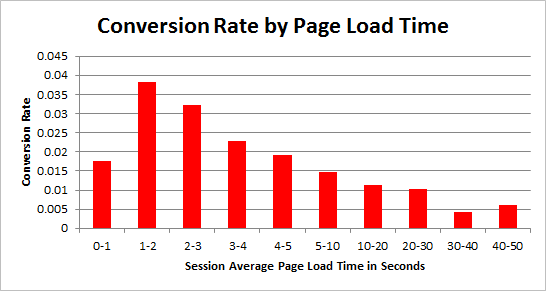 Reference Link
The graph above indicates that just a couple of seconds difference in page load time can lead to over 1% difference in conversion rate. 1% may not sound like a lot, but if you're getting 1000 visitors a month for example, that's 10 potential customers you may be missing out on.
An Akamai research report has shown that a 1 second delay in page load time can result in a 7% reduction in conversions. A similar calculation by Amazon shows that if their website loaded just 1 second slower, they would lose £1,000,000,000 annually. In addition to this, Google calculated that if their search results loaded 400 milliseconds slower they would lose 8 million searches each day, resulting in huge advertising loses.
Conclusion
The internet only continues to become more impatient. Where business are failing to convert browsers into customers, other retailers with better site speeds thrive on the impatience of their competition's users.
Thoughtout 2014 and into 2015, it's clear that site speed continues to play an extremely important role in developing your online business to reach its full potential. If you're serious about your web performance then optimising your user experience for both your search engine ranking and end users is paramount to your business's success.
______________

We offer a free website performance report to analyse how you can improve your websites overall performance to ensure that your user experience is as desirable as possible.  Fill out the form below now with your name, website url and contact information to receive a report next working day.